Some graffiti isn't what it seems - it can be
political.
practical.
professional.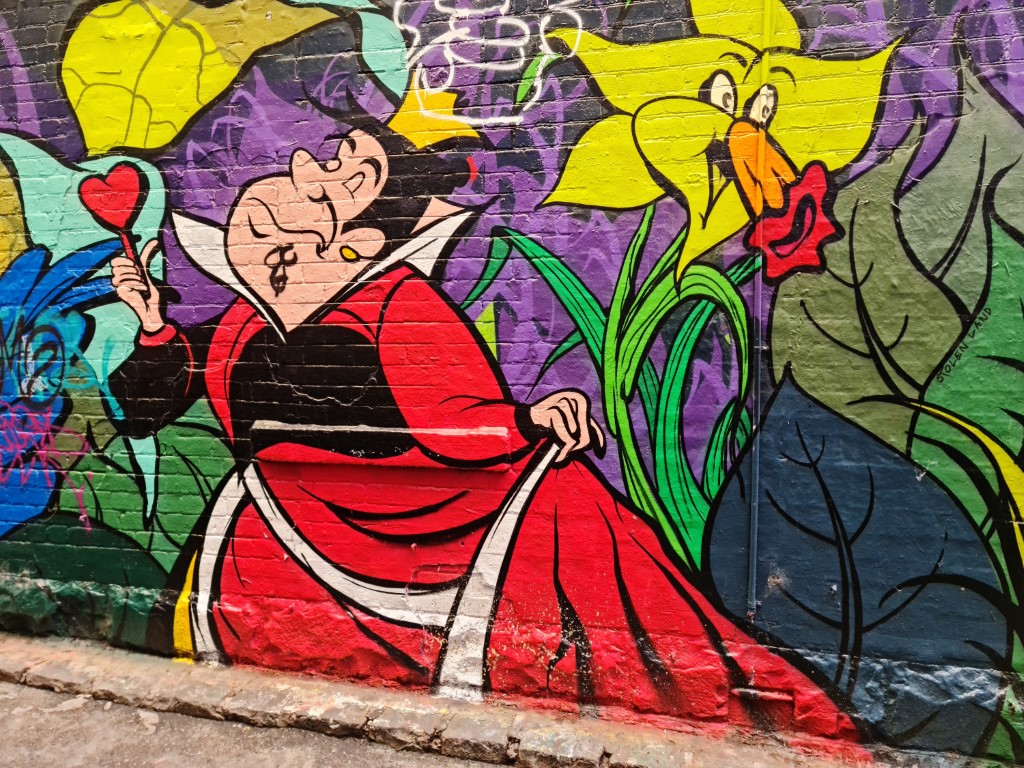 Most of us know graffiti as that messy, hard to remove, tag or rough outline on the local fence or brick wall. Or as a little bit of surprising art in the neighbourhood.

But there is a number of different ways graffiti is used to highlight issues in society, here are a couple.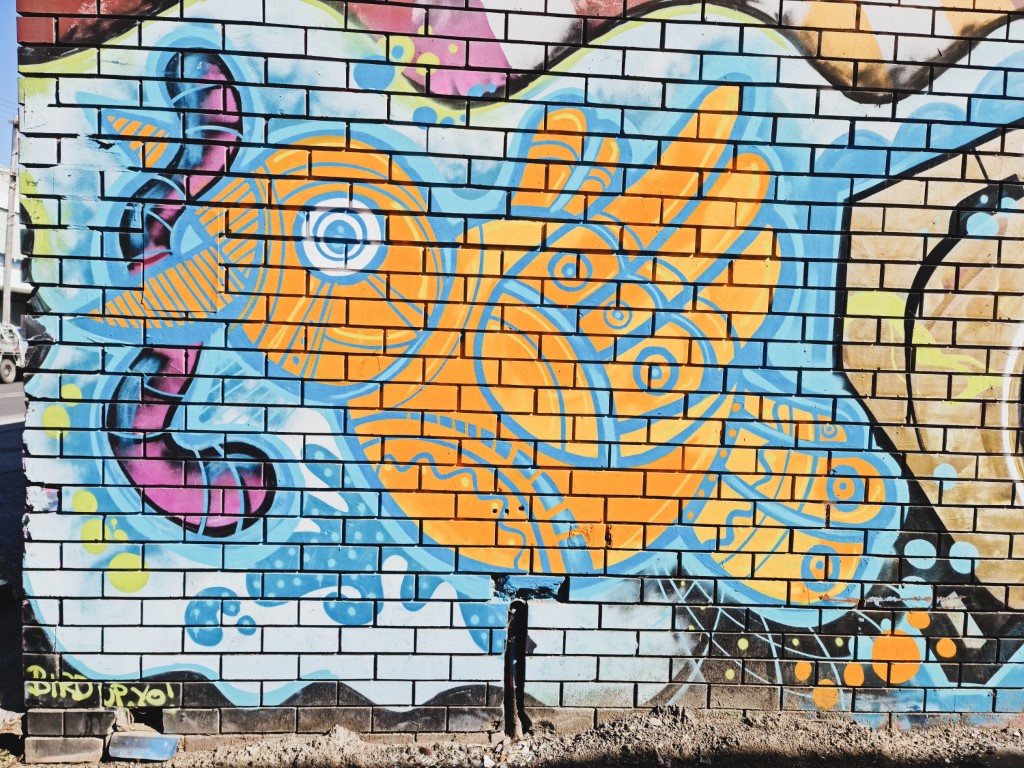 Mixing cultures in complete beauty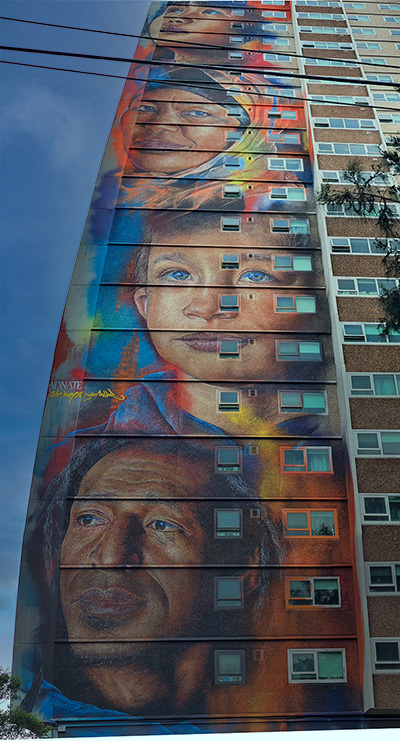 Using art to bring cultures together is one example of how street art can be for everyone, making the side of a building into a melting pot of ethnic backgrounds or a blank wall into a mural of a Muslim woman can help normalise our society.
Many examples of cultural mixing in Street art can be found around Melbourne. From Footscray to Springvale, every group is found represented.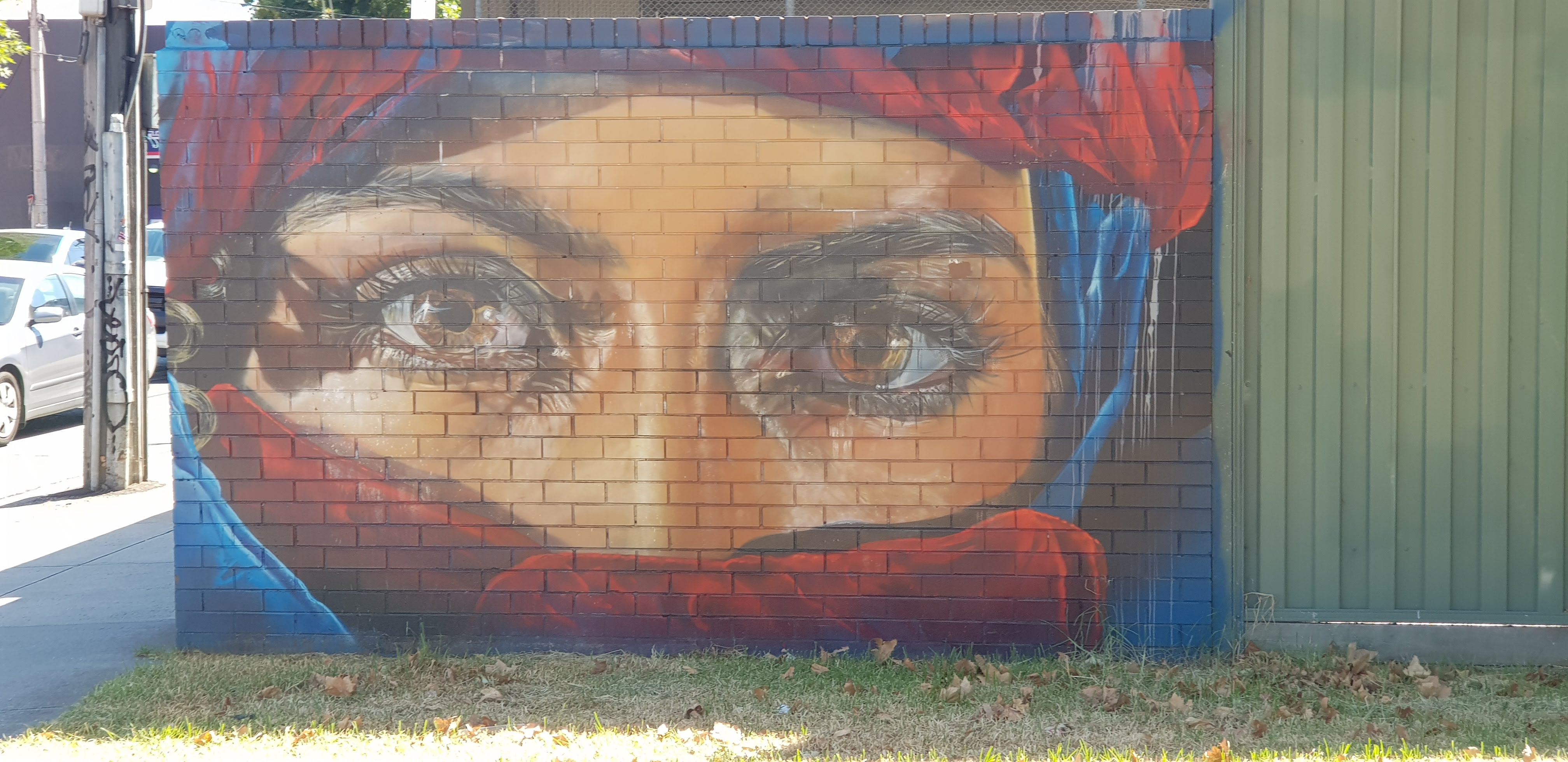 International Politics with a Street Art Twist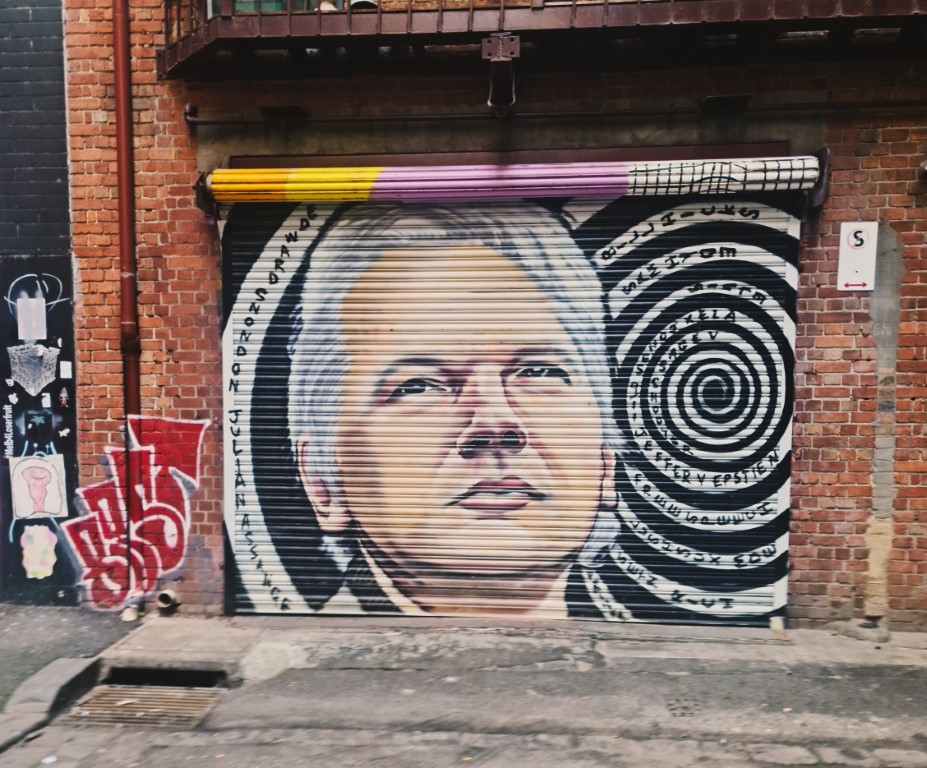 International politics is another use of graffiti, sometimes put on buildings reserved by local businesses and when the graffiti often strikes, they will have it removed. But in the case of Julian Assange or Joe Bidens win over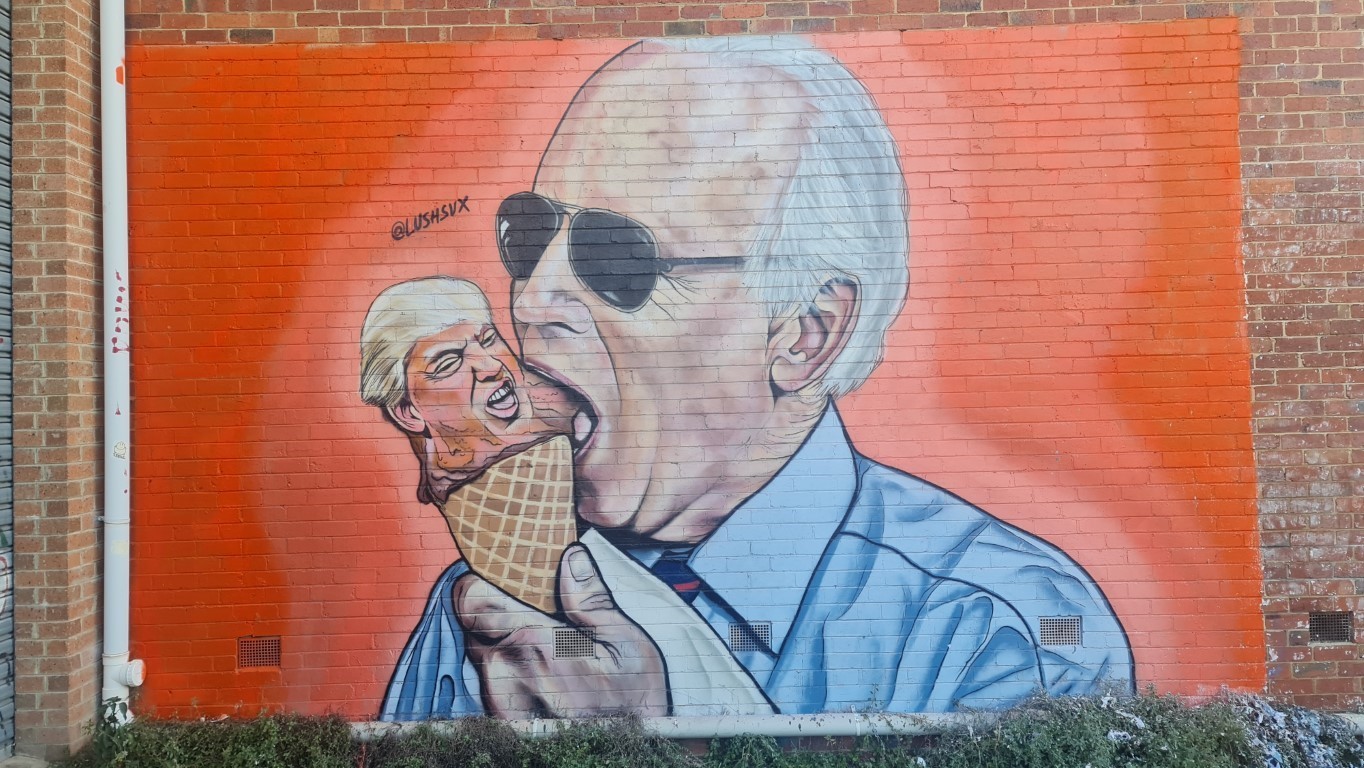 Trump, they seem to have stood the test of time.
Idealists like Greta Thunberg found under a bridge was left for months before it was finally damaged by local 'taggers'. All these international flavours highlight our desire to see improvement in international connections.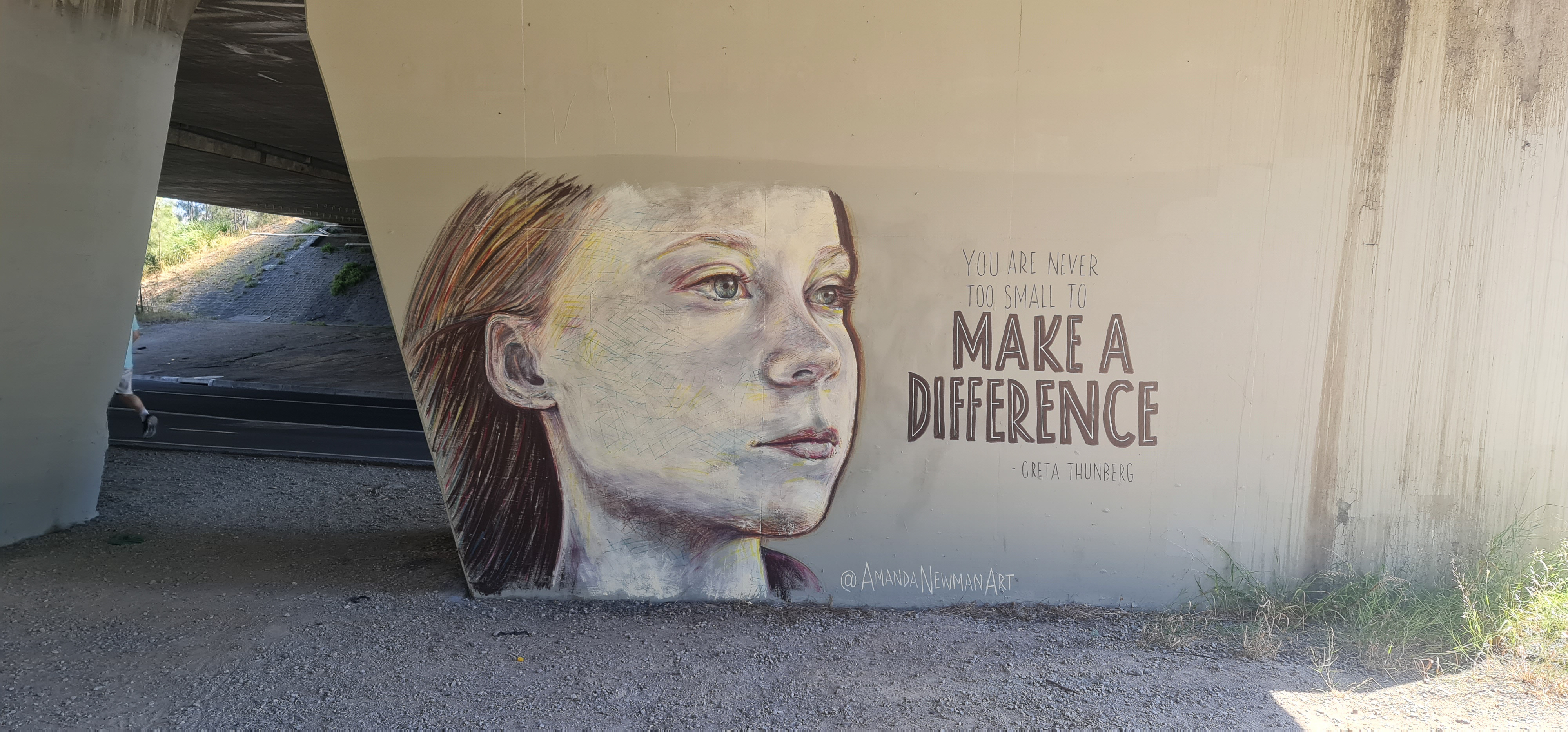 Although Julian Assange is Australian, his plight is international. Image of Biden eating Trump by
@LushSux
.  Image of Greta Thurberg by
@AmandaNewmanArt
.
Hosier Lane in Melbourne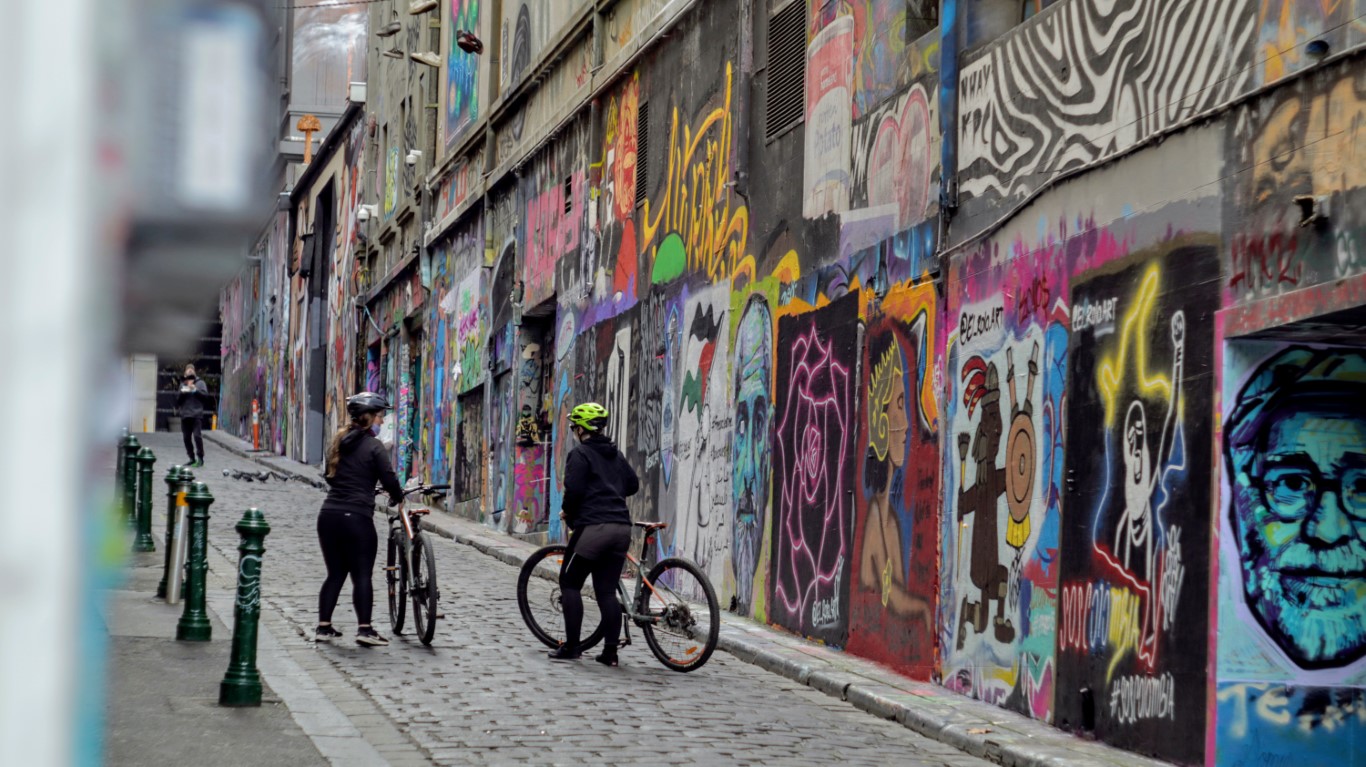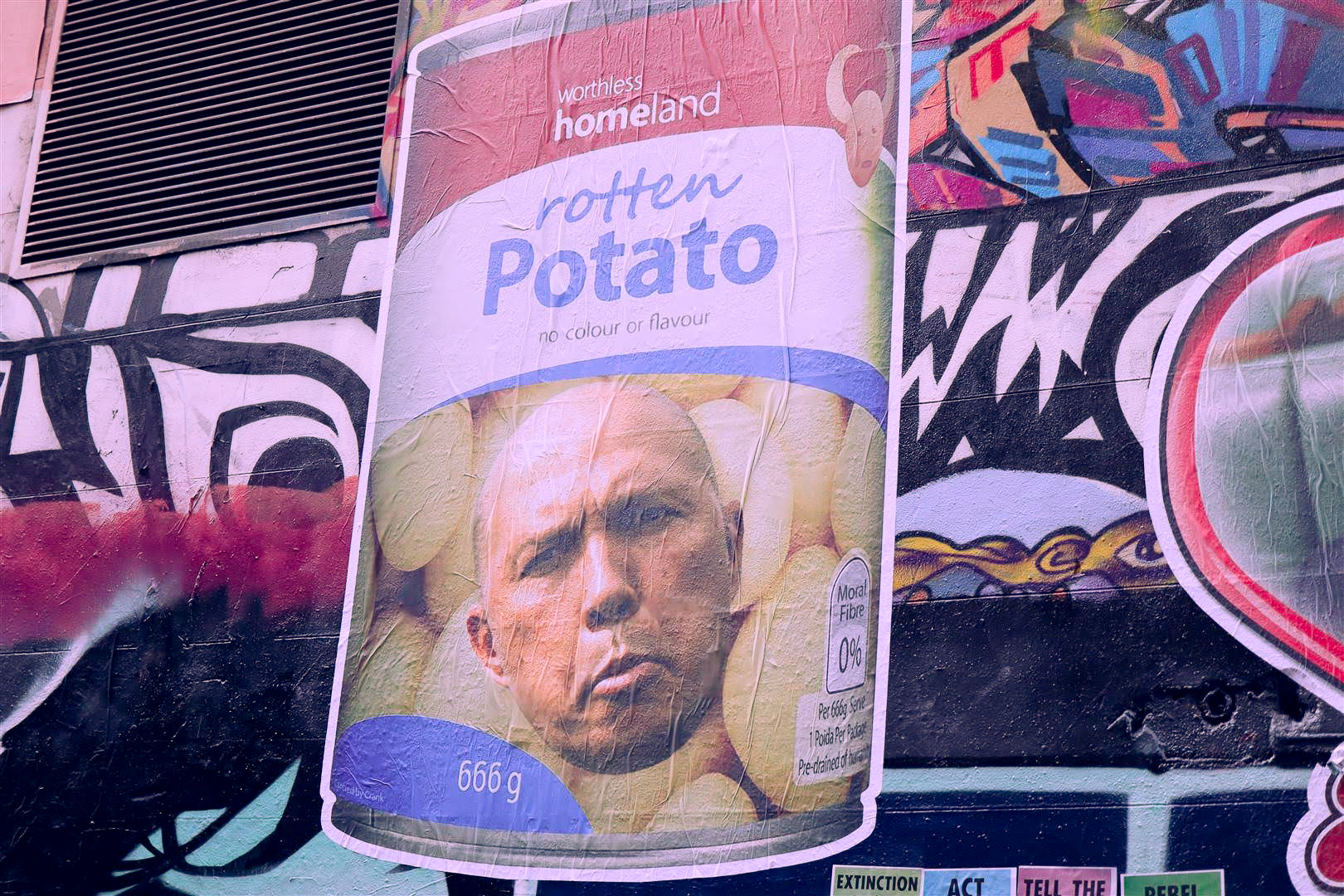 Regardless of your position in Politics in Australia, it is well known that trends start in the streets. With graffiti people without a voice can be heard.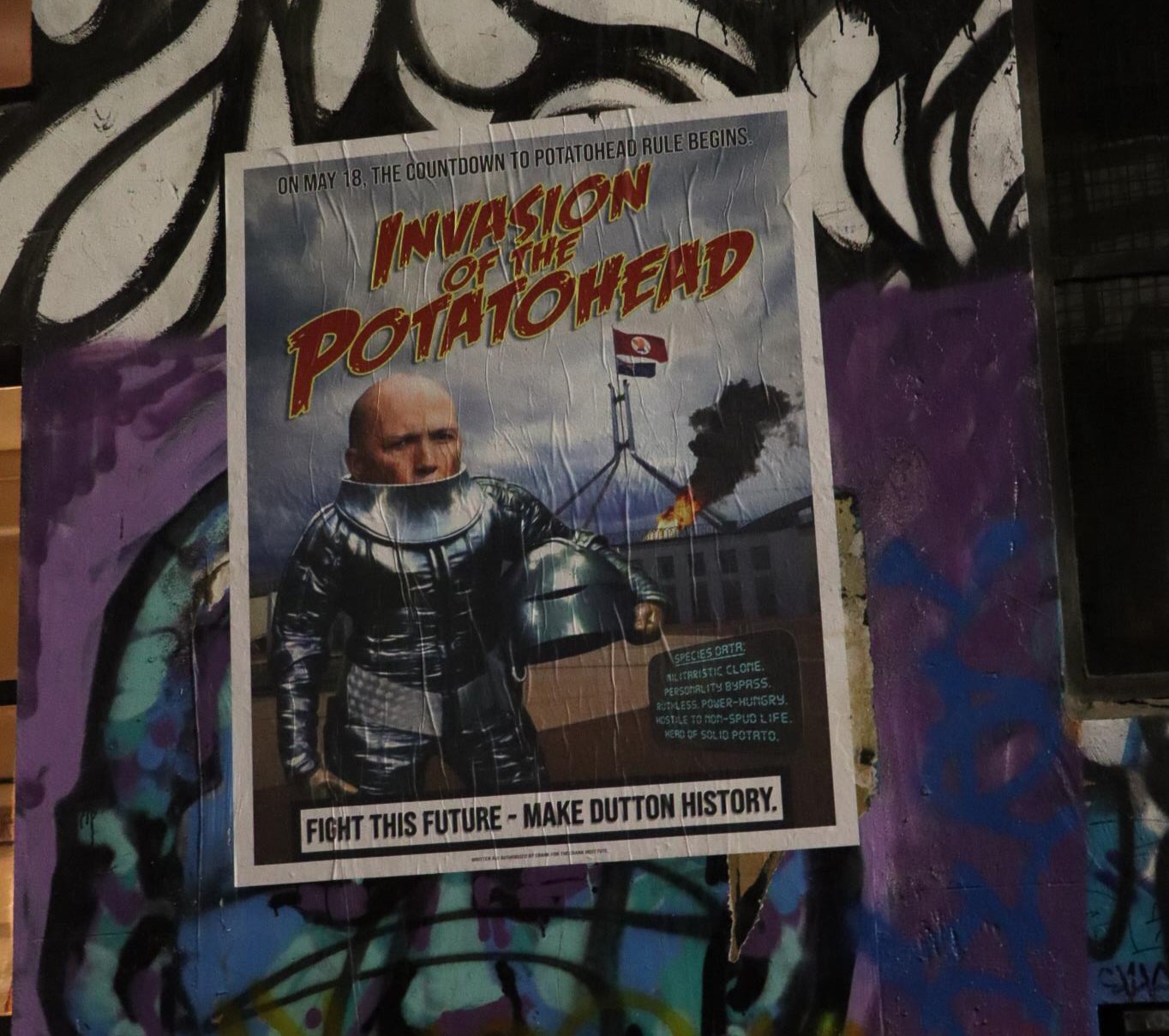 The loss of personal freedom
The treat of our data being owned by the government was highlighted for a large period of time in the walls of Melbourne. A real treat to our freedom and democracy. It seemed the government would have access to anything and everything in the cloud. A groundswell of support put an end to most of this.
There is no denying we will see this attack on Australians again in the future.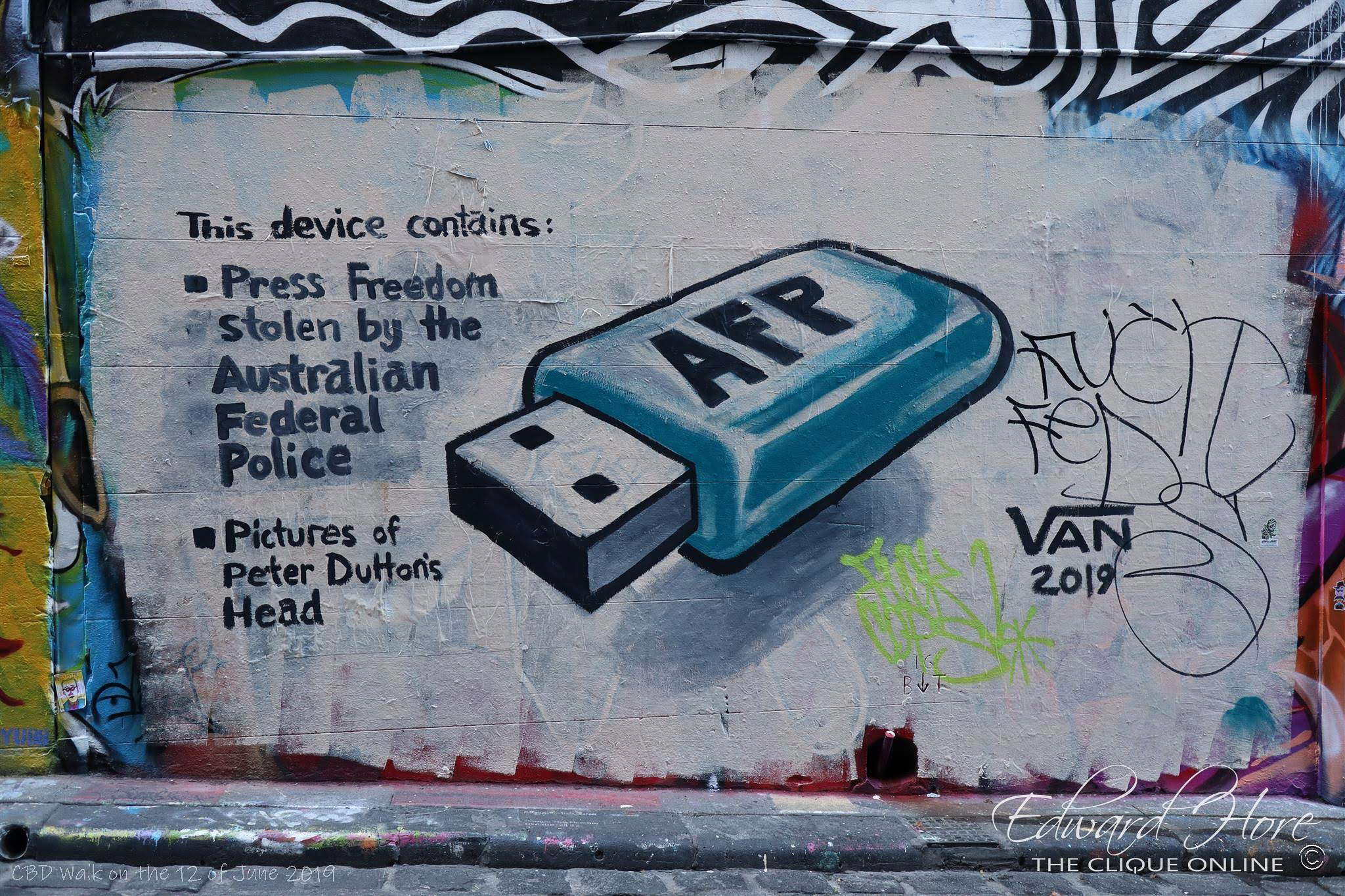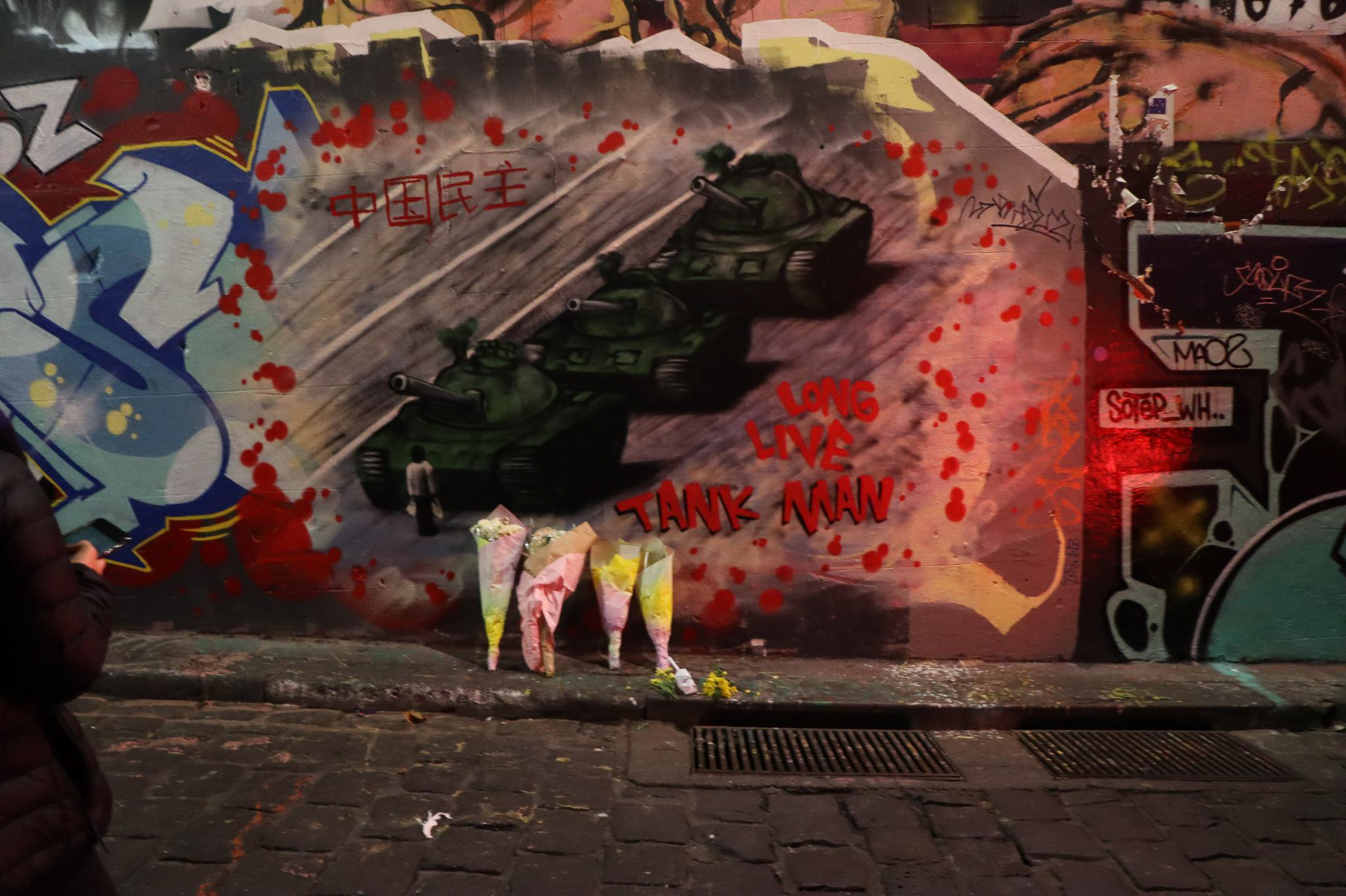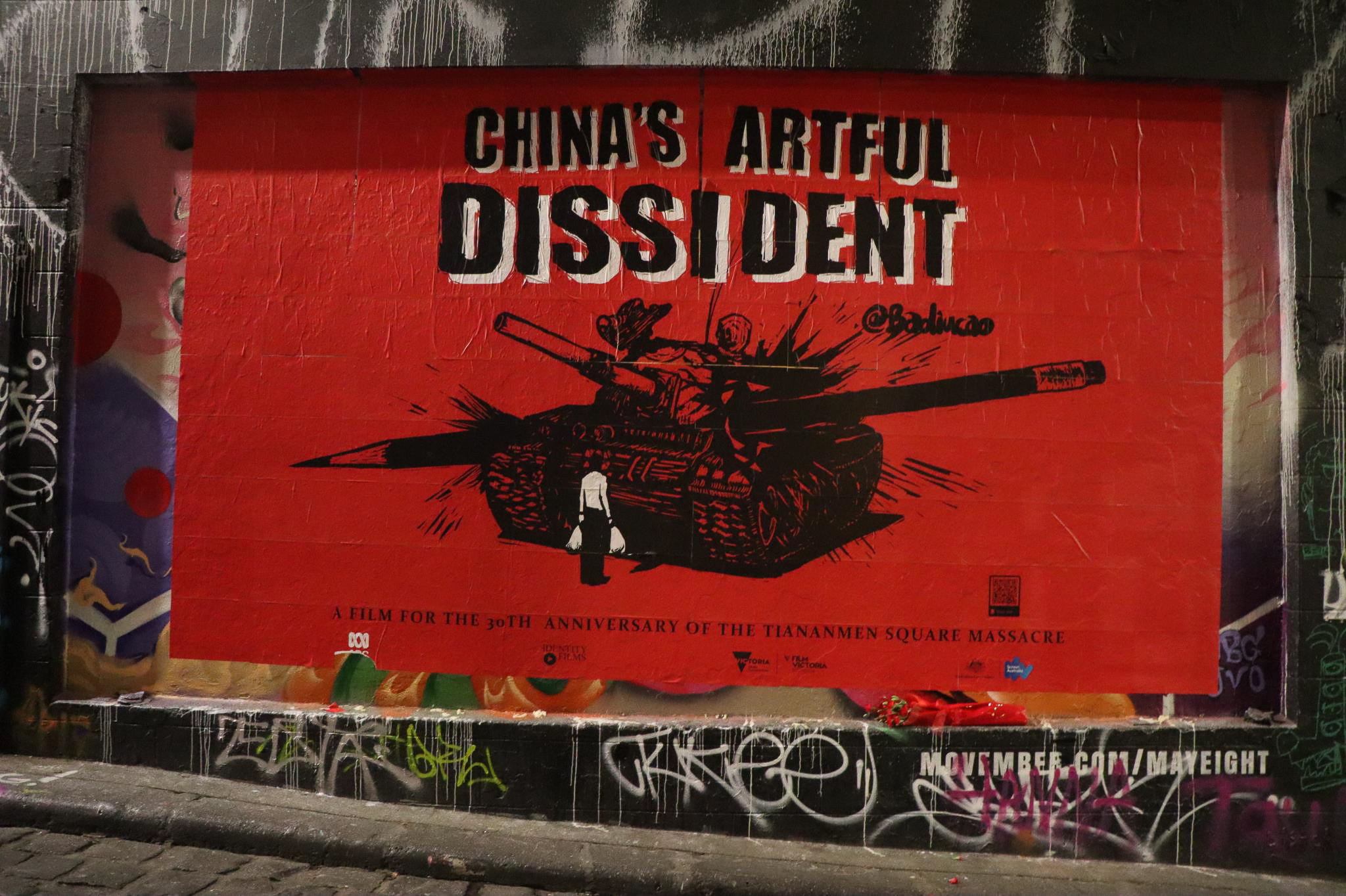 Graffiti posted by a Chinese Student
Politics vrs an ad, above is an example of how the Graffiti and Street Art culture gets abused by Main Stream Media, during the 30th anniversary of the 1989 Tiananmen Square protests and subsequent massacre, the ABC decided to place this 'sticker' for an upcoming documentary in Hosier Lane, right next to a real peice of graffiti painted by a Chinese student. The student took a real risk doing this, knowing it could cause him great issues going back home. Check out the story of the real street art here: The Tiananmen Square 'Tank Man' by Nam in Hosier Lane
Me, I love street-art, I love the creativity and the way it can be photo realistic or conceptual or abstract or many other styles. I think most forms have got their place, fill-ins and outlines are stepping stone art forms, they are a great way for an artist to build their skill.

But I do have a limit, I think Tags are lazy, tags are those fake and stupid signatures done with no creativity, they are a messy form of scribble, often done by people that will never jump to real street-art. Tags are not a gateway or even a form of art, they are just junk.

I will do more blogs to show off the wonderful and creative people of Melbourne and its international visitors and try to get a video or two.

Or you can just be like the fence to the right and think this isn't for me, you're entitled to that, that's the beauty of art, it isn't for everyone.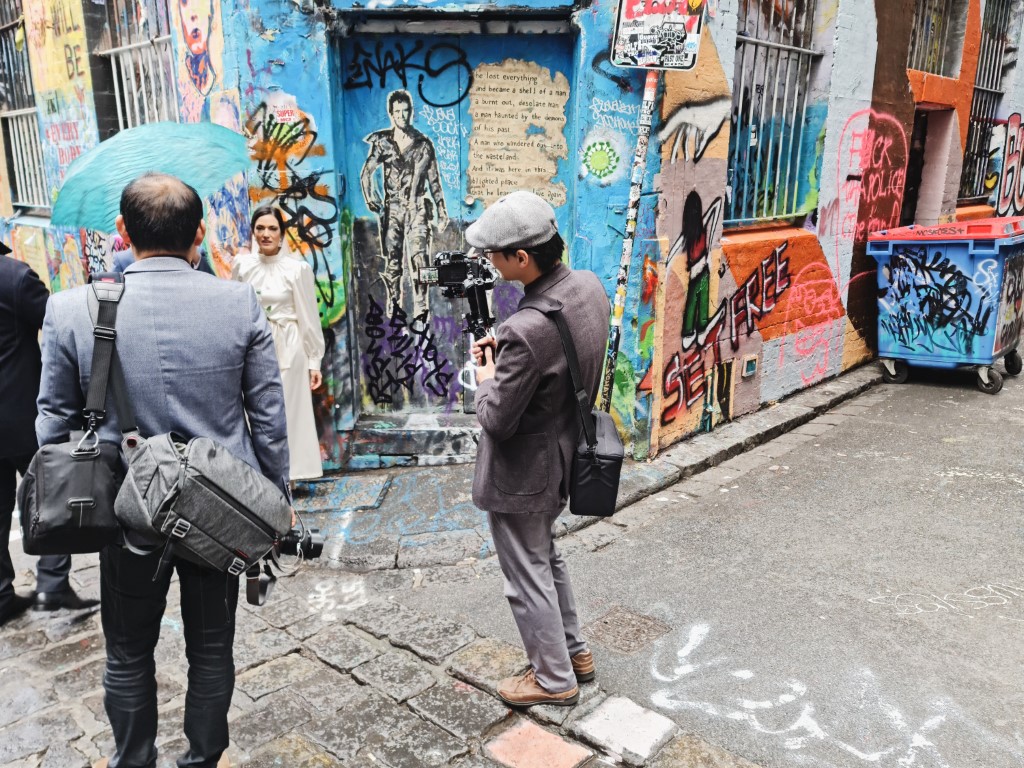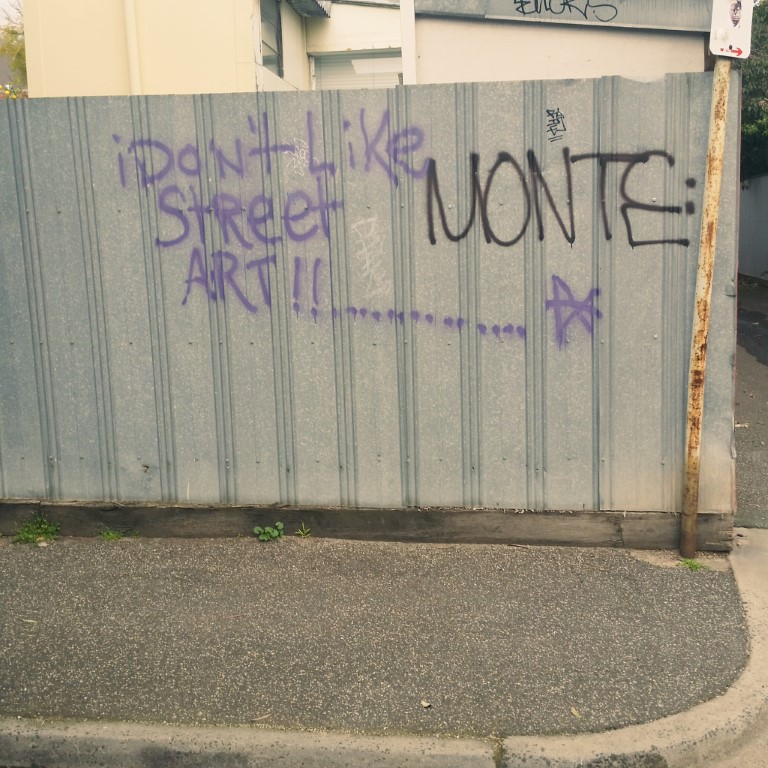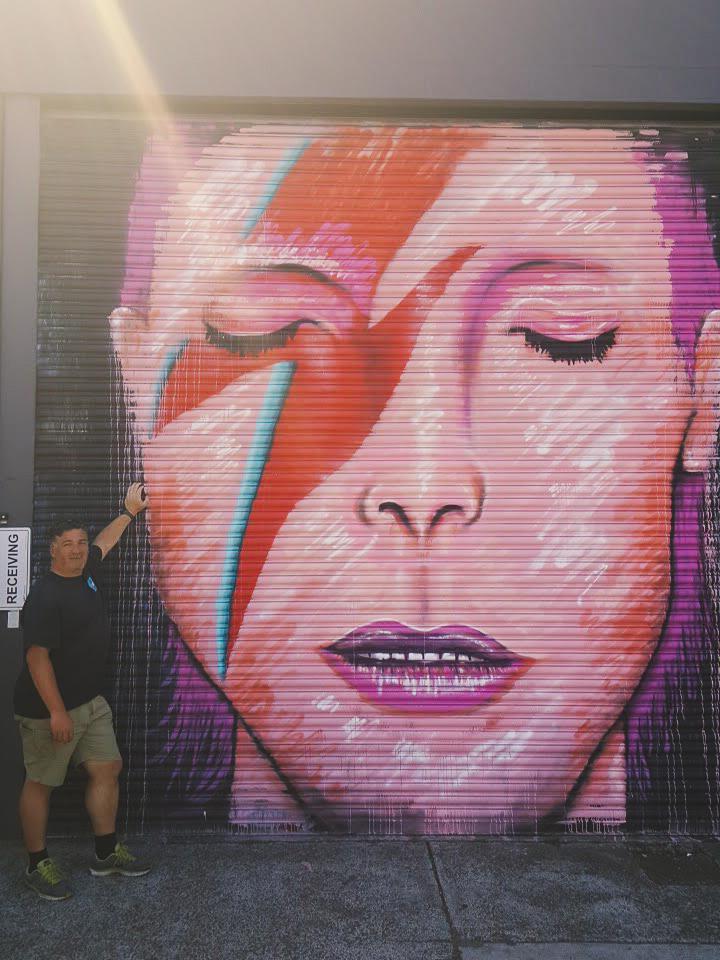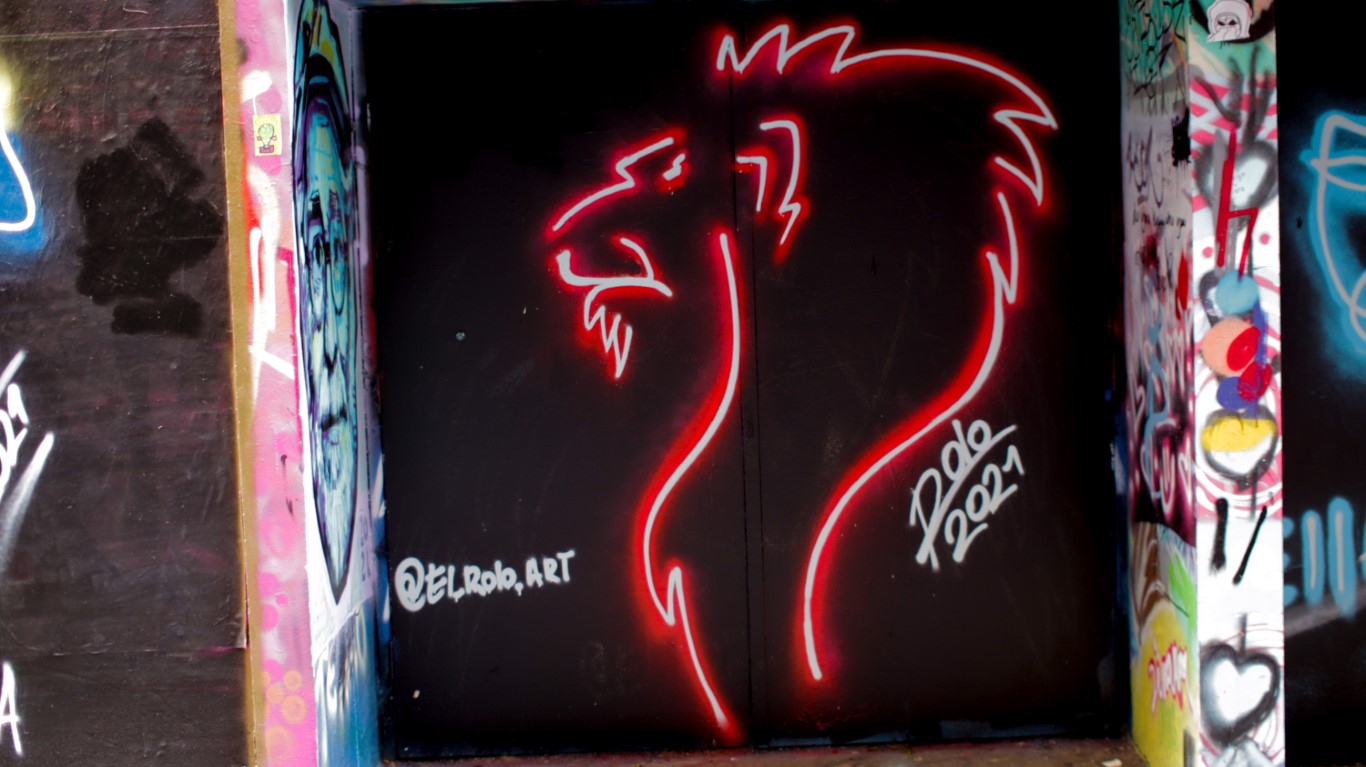 Good graffiti is beautiful done well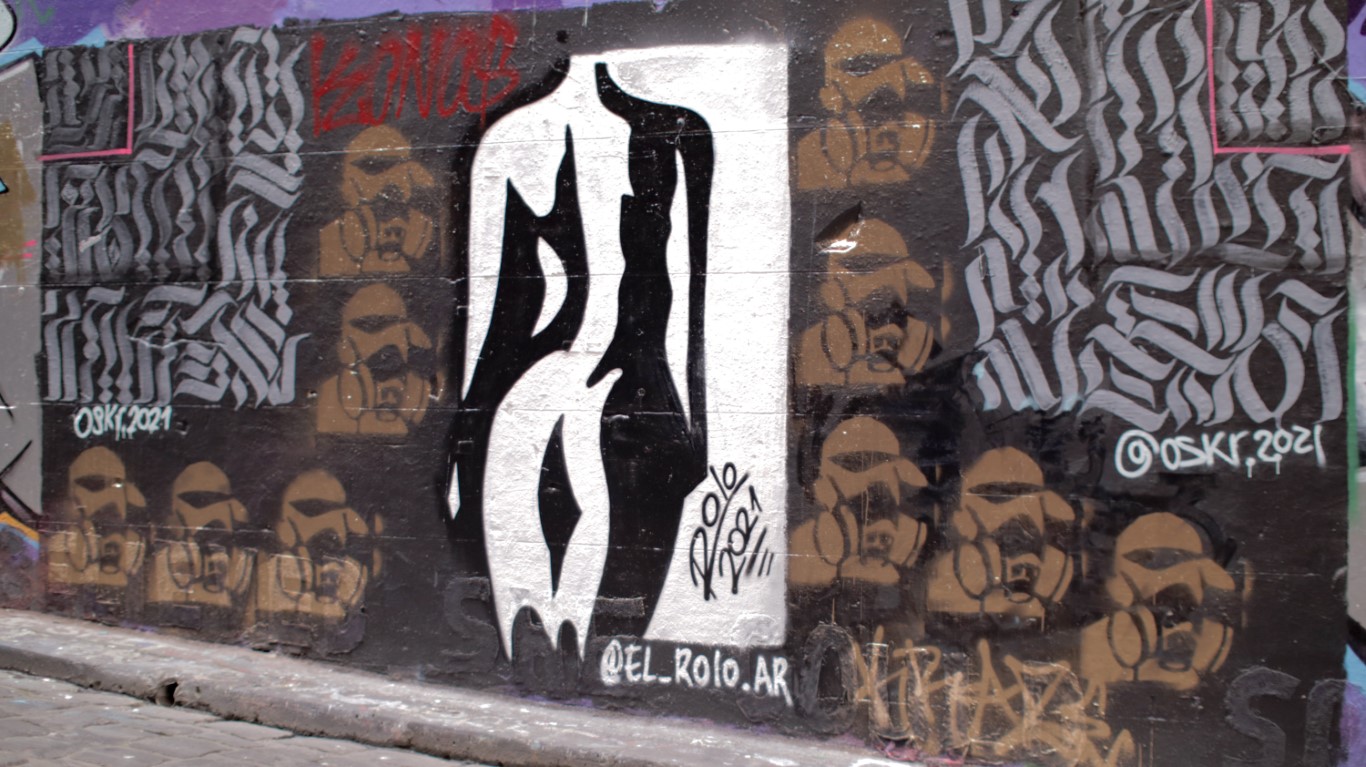 But we should always Support Your Local Vandals if a message is to be made.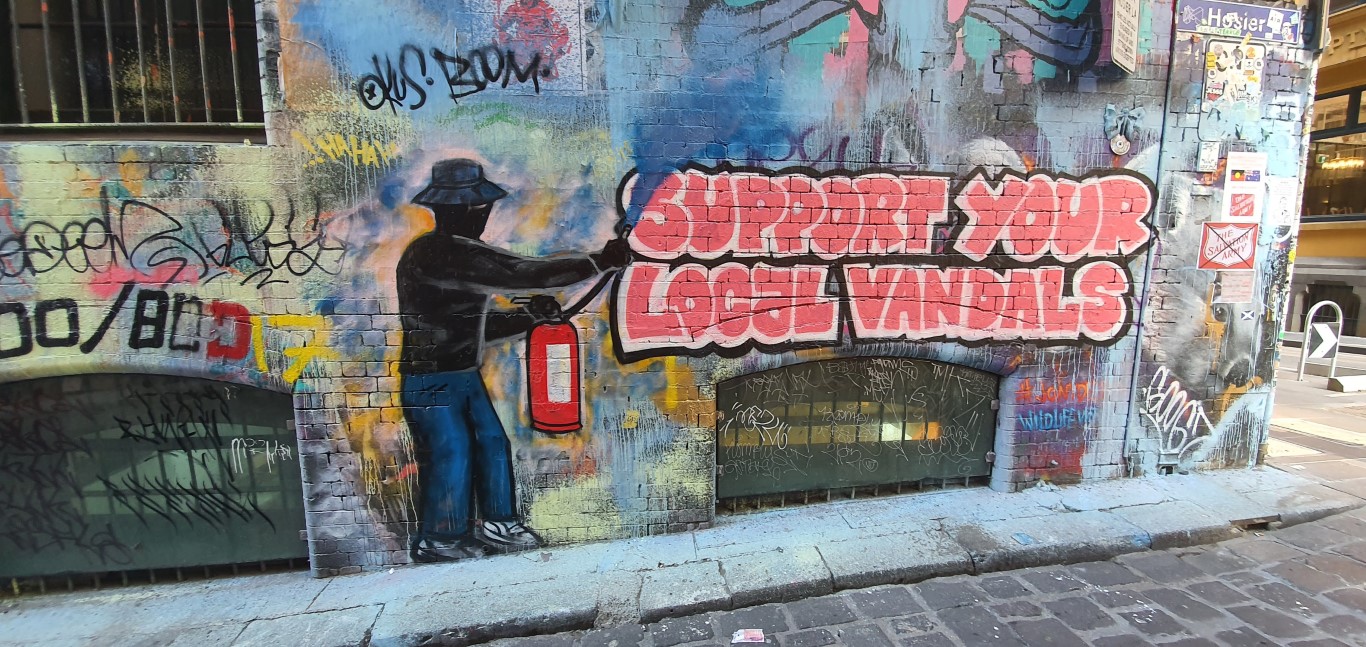 As long as it is legal or wanted.